NGC 1596 - S0- sp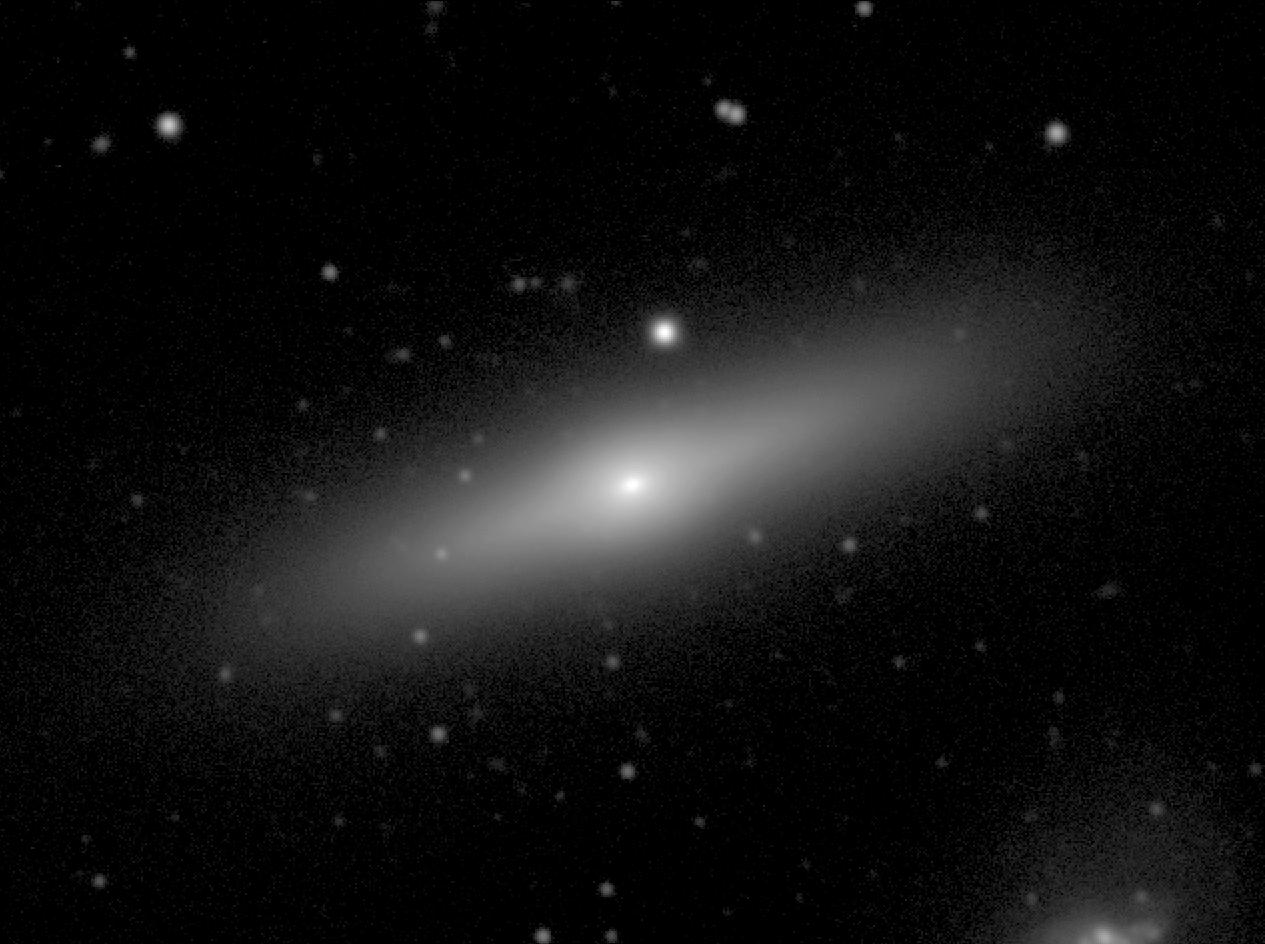 NGC 1596

De Vaucouleurs Atlas Type: S0- sp

Filter: V

Telescope: CTIO 4-m
North left , East down
Field Dimensions: 7.1 x 5.3 arcminutes

RC3 Type: SA:0 sp
RSA Type: S01(7)
Surface Brightness Range Displayed: 16.0-26.0 mag per square arcsec
Absolute Blue Magnitude: -18.9


De Vaucouleurs Atlas Description:

NGC 1596 is an early S0 with a ``boxy" bulge. Its close companion, NGC 1602 , has nearly the same redshift and is a very discordant IBm type. Chung and Bureau (2004) use stellar kinematics to determine that the boxiness of NGC 1596 's bulge is due to the edge-on view of a bar.