NGC 4100 - (R')SA(s)bc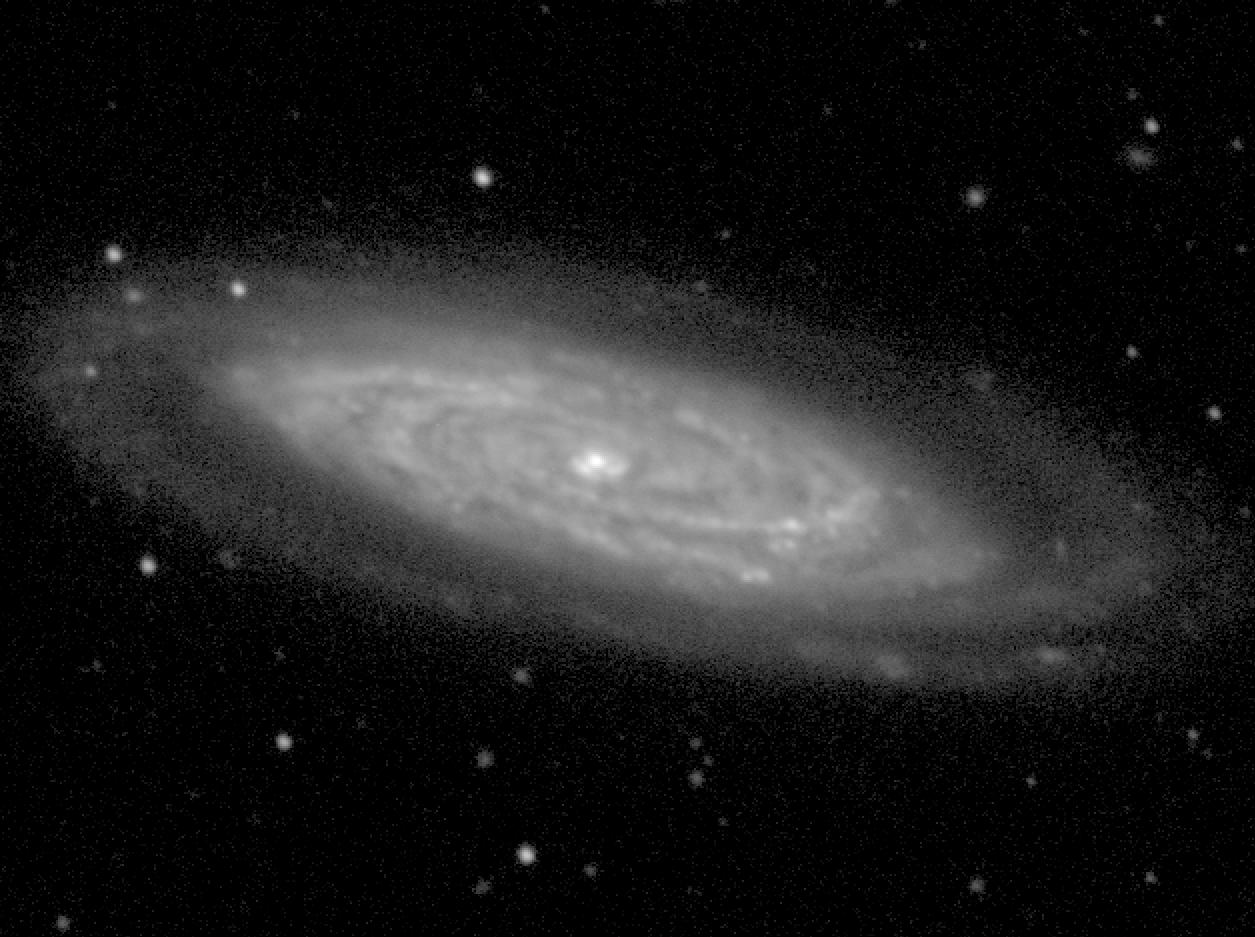 NGC 4100

De Vaucouleurs Atlas Type: (R')SA(s)bc

Filter: B

Telescope: McGraw-Hill 1.3-m
North left , East down
Field Dimensions: 5.3 x 4.0 arcminutes

RC3 Type: (R')SA(rs)bc
RSA Type: Sc(s)I-II
Surface Brightness Range Displayed: 18.5-26.0 mag per square arcsec
Absolute Blue Magnitude: -20.3


De Vaucouleurs Atlas Description:

This galaxy has several distinctive and interesting features. First, the inner regions are dominated by a well-defined spiral pattern with at least four clear arms. These arms are distributed in a diffuse zone, from which two much smoother arms emerge. These arms form a very well-defined outer pseudoring . In the center, a possible partial nuclear ring or zone of star-forming regions is found surrounding a small nucleus. The RC3 variety of (rs) may be based on the appearance of the entire inner zone.