NGC 4305 - SA(s)a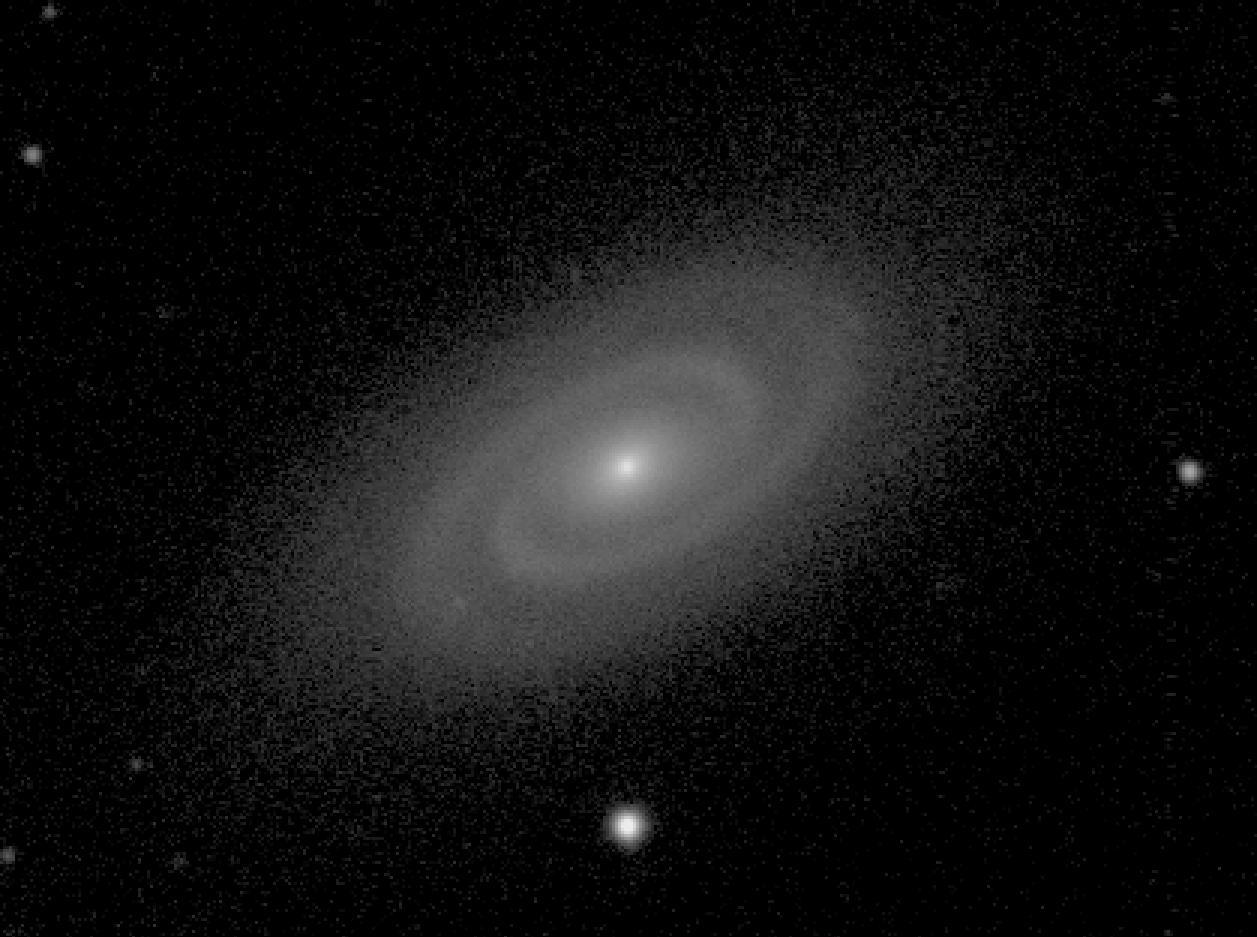 NGC 4305

De Vaucouleurs Atlas Type: SA(s)a

Filter: g

Telescope: SDSS 2.5-m
North left , East down
Field Dimensions: 2.7 x 2.0 arcminutes

RC3 Type: SA(r)a
RSA Type: -----
Surface Brightness Range Displayed: 18.5-25.0 mag per square arcsec
Absolute Blue Magnitude: -18.3


De Vaucouleurs Atlas Description:

The SDSS image reveals a well-defined, smooth spiral pattern which does not form an outer pseudoring and whose inner termination point lies well outside the bulge-dominated zone. The appearance suggests a weak oval might be present, but this feature is not clearly evident in blue light. The RC3 classification of (r) is incorrect; there is no inner ring.