NGC 5121 - (R')SA(rl)a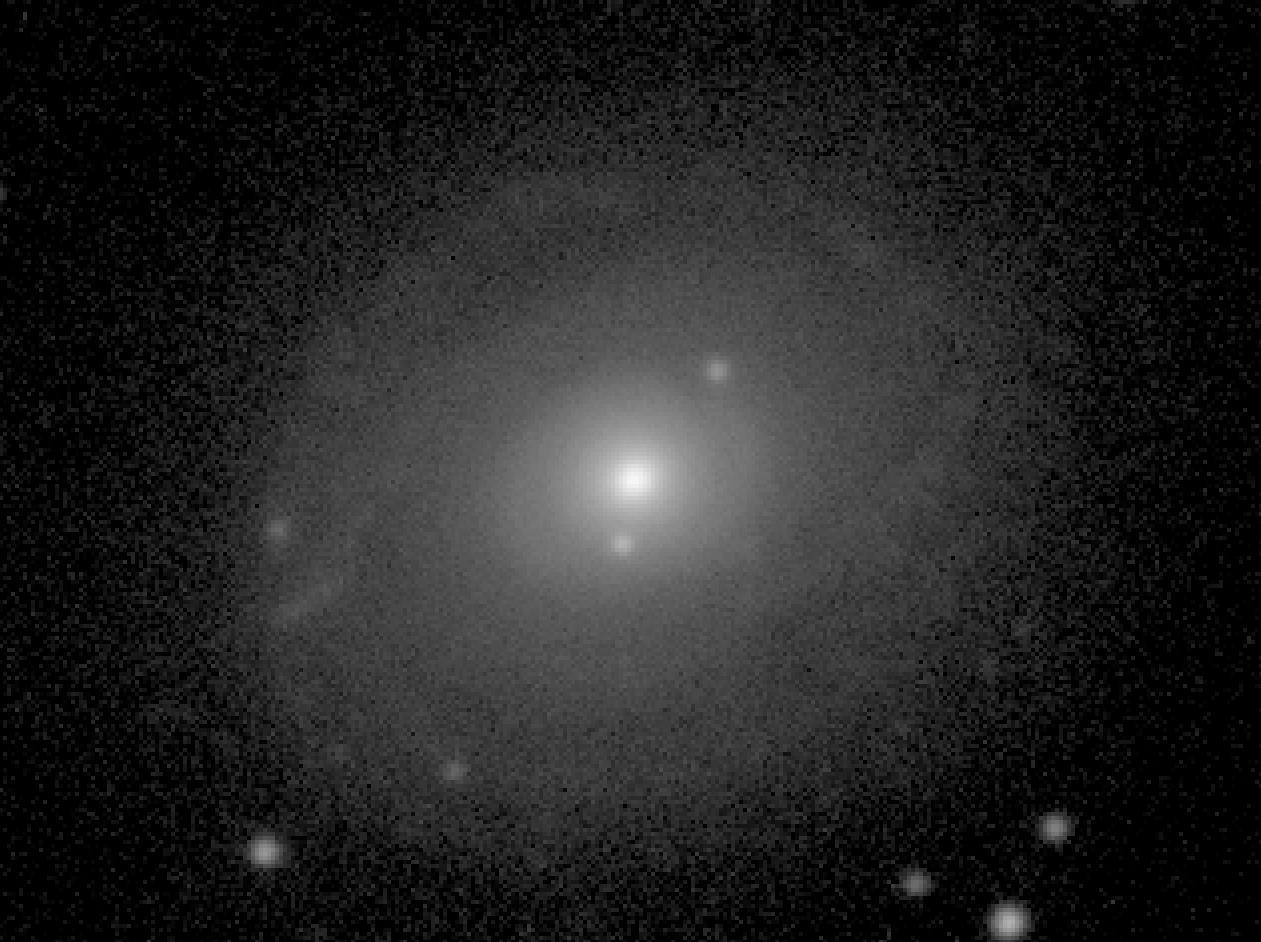 NGC 5121

De Vaucouleurs Atlas Type: (R')SA(rl)a

Filter: B

Telescope: CTIO 0.9-m
North right , East up
Field Dimensions: 2.0 x 1.5 arcminutes

RC3 Type: (R')SA(s)a
RSA Type: Sa
Surface Brightness Range Displayed: 17.0-25.0 mag per square arcsec
Absolute Blue Magnitude: -19.6


De Vaucouleurs Atlas Description:

A strong, round bulge appears surrounded by a fairly well-defined inner ring -lens zone. We prefer the (rl) classification because the apparent inner ring is only a weak enhancement at the edge of a lens . This feature is elongated in a slightly different position angle from the outer disk, and hence may have some intrinsic ellipticity. The thin outer arms appear to begin well-displaced from this zone, and wind into a very good outer pseudoring . These arms are very lightly patchy.