NGC 5448 - (R1')SAB(rs)ab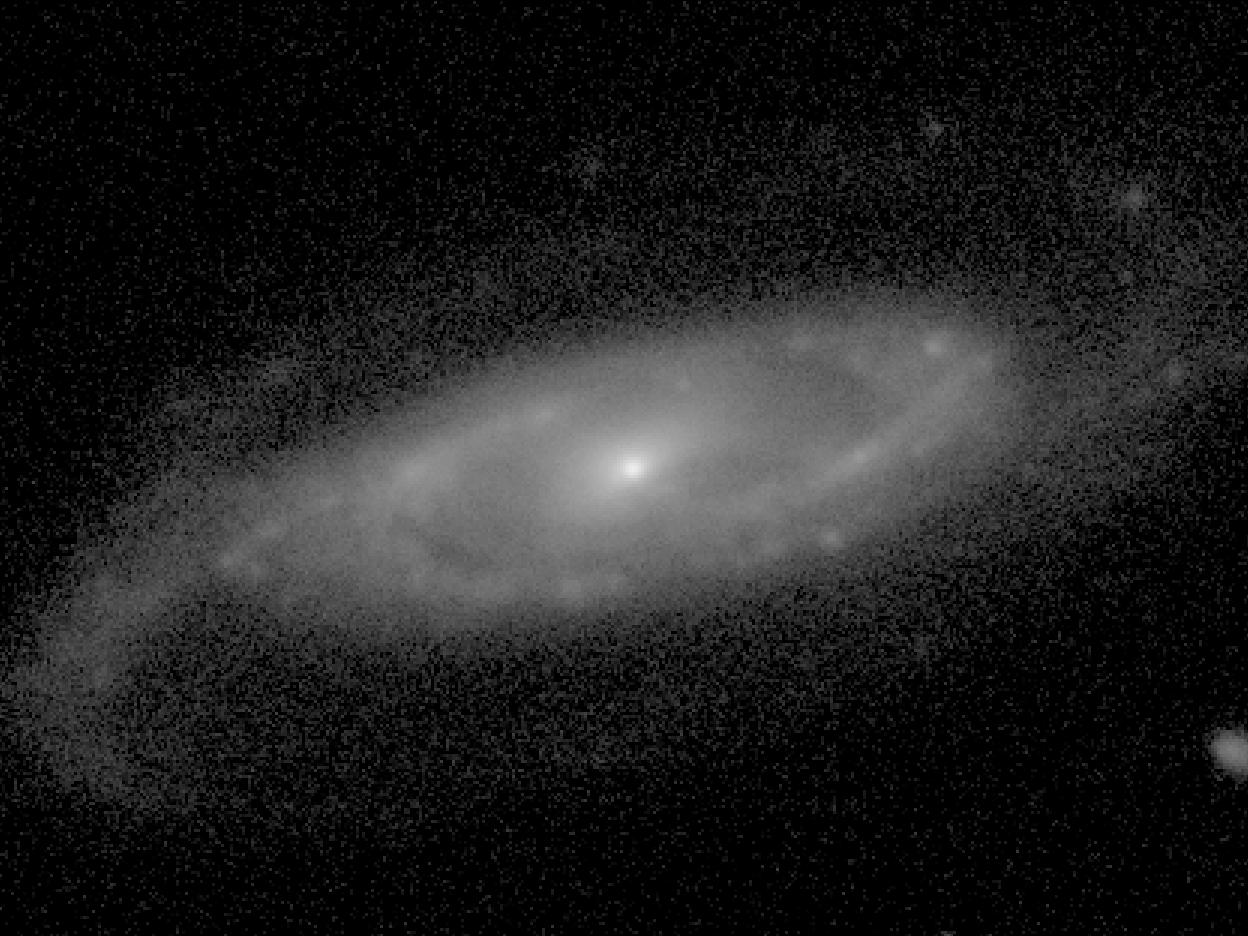 NGC 5448

De Vaucouleurs Atlas Type: (R1')SAB(rs)ab

Filter: B

Telescope: McGraw-Hill 1.3-m
North up , East left
Field Dimensions: 3.5 x 2.6 arcminutes

RC3 Type: (R)SAB(r)a
RSA Type: Sa(s)
Surface Brightness Range Displayed: 19.0-25.5 mag per square arcsec
Absolute Blue Magnitude: -20.9


De Vaucouleurs Atlas Description:

This galaxy bears a strong resemblance to NGC 536 , except that no clear bar is seen crossing the ring. However, 2MASS images (NED ) reveal a weak bar oriented approximately east-west. We use the underlines to highlight the weakness of the bar and the partial spiral character of the inner ring. As in NGC 536 , the outer pseudoring is a clear R1' outer pseudoring . However, there is no nuclear ring in blue light. Most of the star formation in NGC 5448 is confined to the inner ring . Carollo et al. (2002) show an HST image which reveals a bright center and possible circumnuclear dust ring in NGC 5448 .