NGC 5643 - SAB(rs)c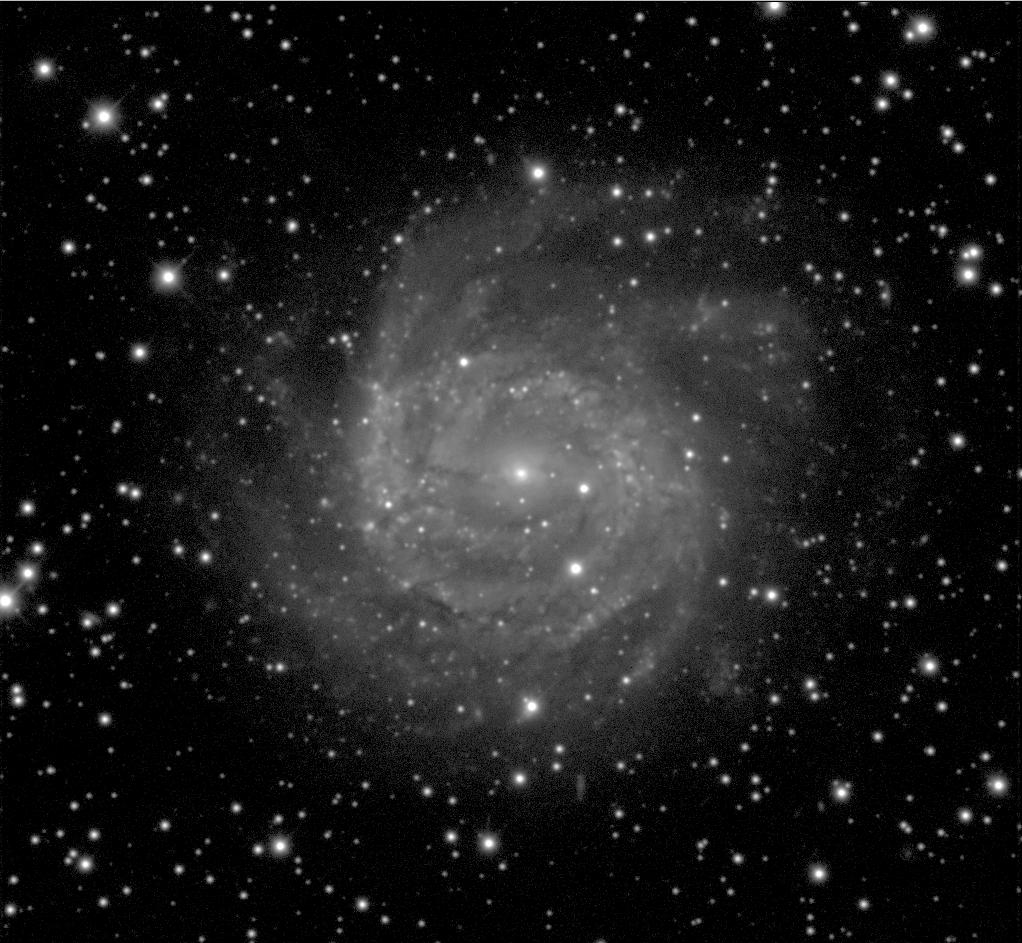 NGC 5643

De Vaucouleurs Atlas Type: SAB(rs)c

Filter: B

Telescope: CTIO 1.5-m
North up , East left
Field Dimensions: 7.5 x 6.8 arcminutes

RC3 Type: SAB(rs)c
RSA Type: SBc(s)II-III
Surface Brightness Range Displayed: 17.4-26.0 mag per square arcsec
Absolute Blue Magnitude: -20.9


De Vaucouleurs Atlas Description:

NGC 5643 , a well-known Seyfert 2 galaxy, has a fairly obvious bar with strong leading dust lanes . An open inner pseudoring is made from two wrapped spiral arms, but the structure is complicated and difficult to interpret. The outer arms are very open and unusual. Some structure lies near the small core. The kinematics and dynamics of NGC 5643 are discussed by Morris et al. (1985).