NGC 7412 - SAB(s)bc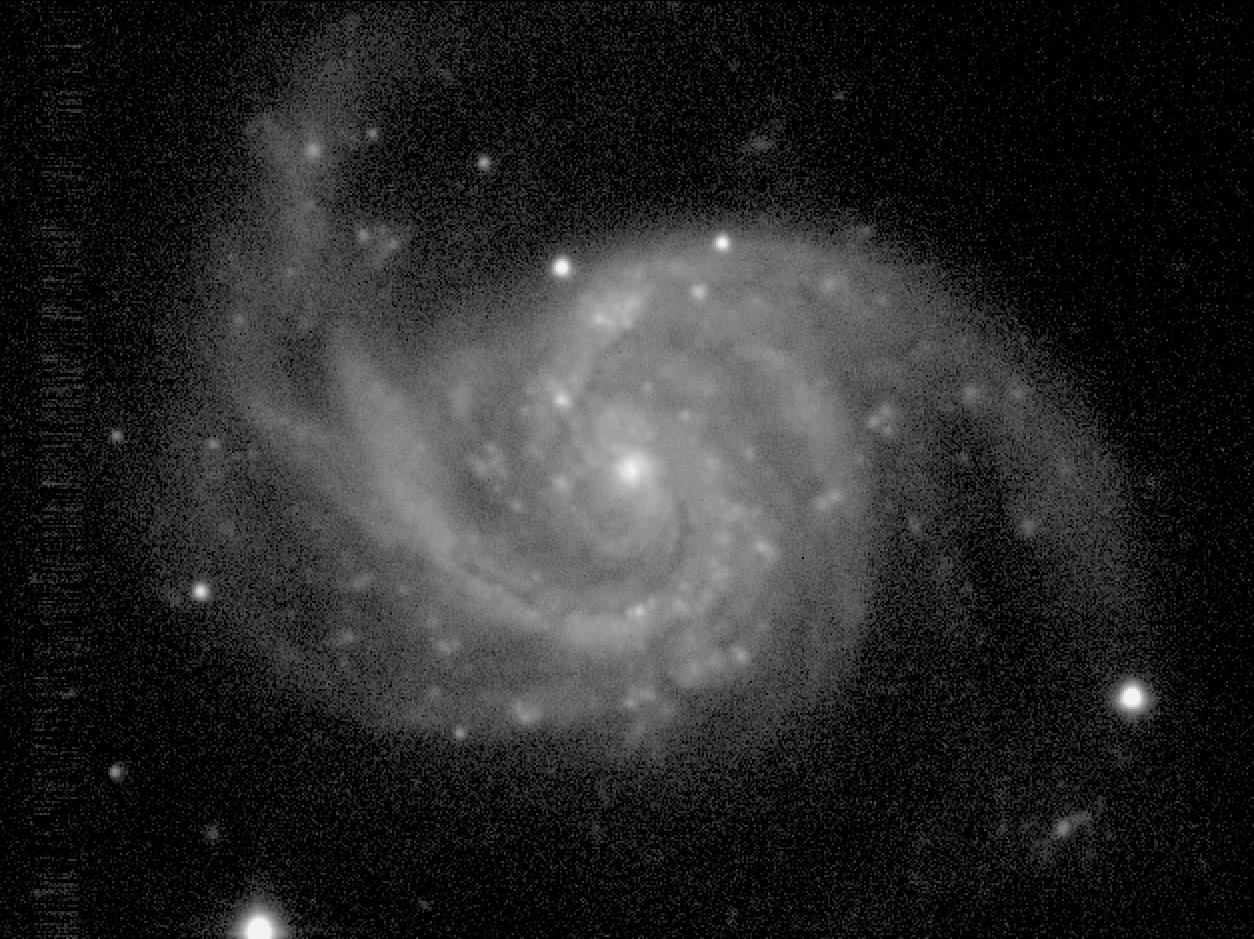 NGC 7412

De Vaucouleurs Atlas Type: SAB(s)bc

Filter: B

Telescope: CTIO 0.9-m
North up , East left
Field Dimensions: 4.3 x 3.2 arcminutes

RC3 Type: SB(s)b
RSA Type: Sc(s)I-II
Surface Brightness Range Displayed: 19.4-26.0 mag per square arcsec
Absolute Blue Magnitude: -19.9


De Vaucouleurs Atlas Description:

NGC 7412 shows ``massive " spiral arms and is defined by four major arms in a very open pattern. The arms break from a weak bar with curved dust lanes. The four-armed pattern is very distinctive but somewhat asymmetric. There is no trace of even an inner pseudoring , and thus NGC 7412 is a very good (s)-variety spiral.