UGC 6344 - SB(rs:)m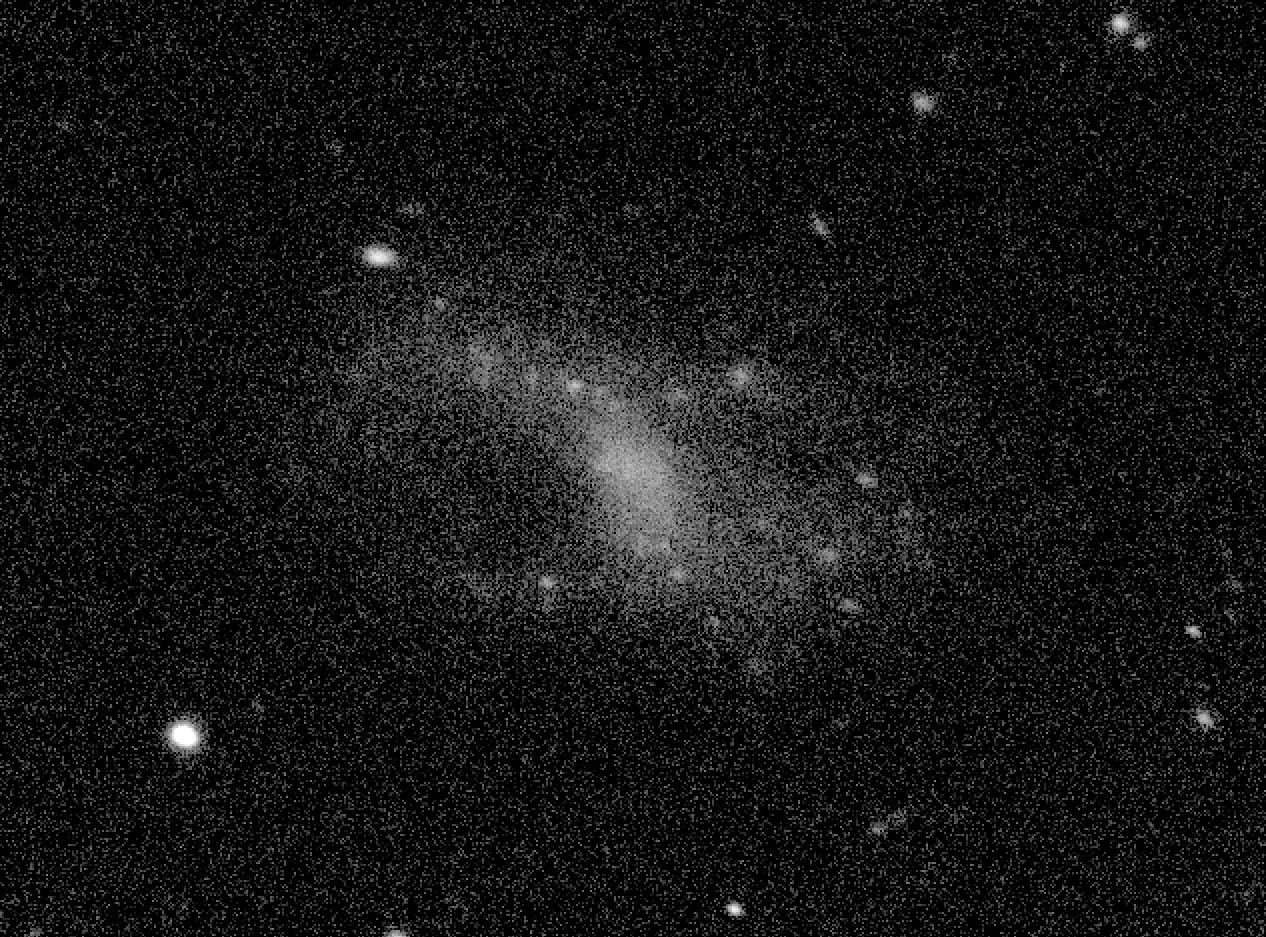 UGC 6344

De Vaucouleurs Atlas Type: SB(rs:)m

Filter: B

Telescope: UH 2.2-m
North left , East down
Field Dimensions: 2.3 x 1.7 arcminutes

RC3 Type: Sm:
RSA Type: -----
Surface Brightness Range Displayed: 20.0-27.0 mag per square arcsec
Absolute Blue Magnitude: -17.3


De Vaucouleurs Atlas Description:

This very low surface brightness galaxy shows a clear bar surrounded by weak spiral features. These arms form a partial ring-like structure that we interpret as an (rs). However, this interpretation is uncertain. The general appearance is that of an SBm .