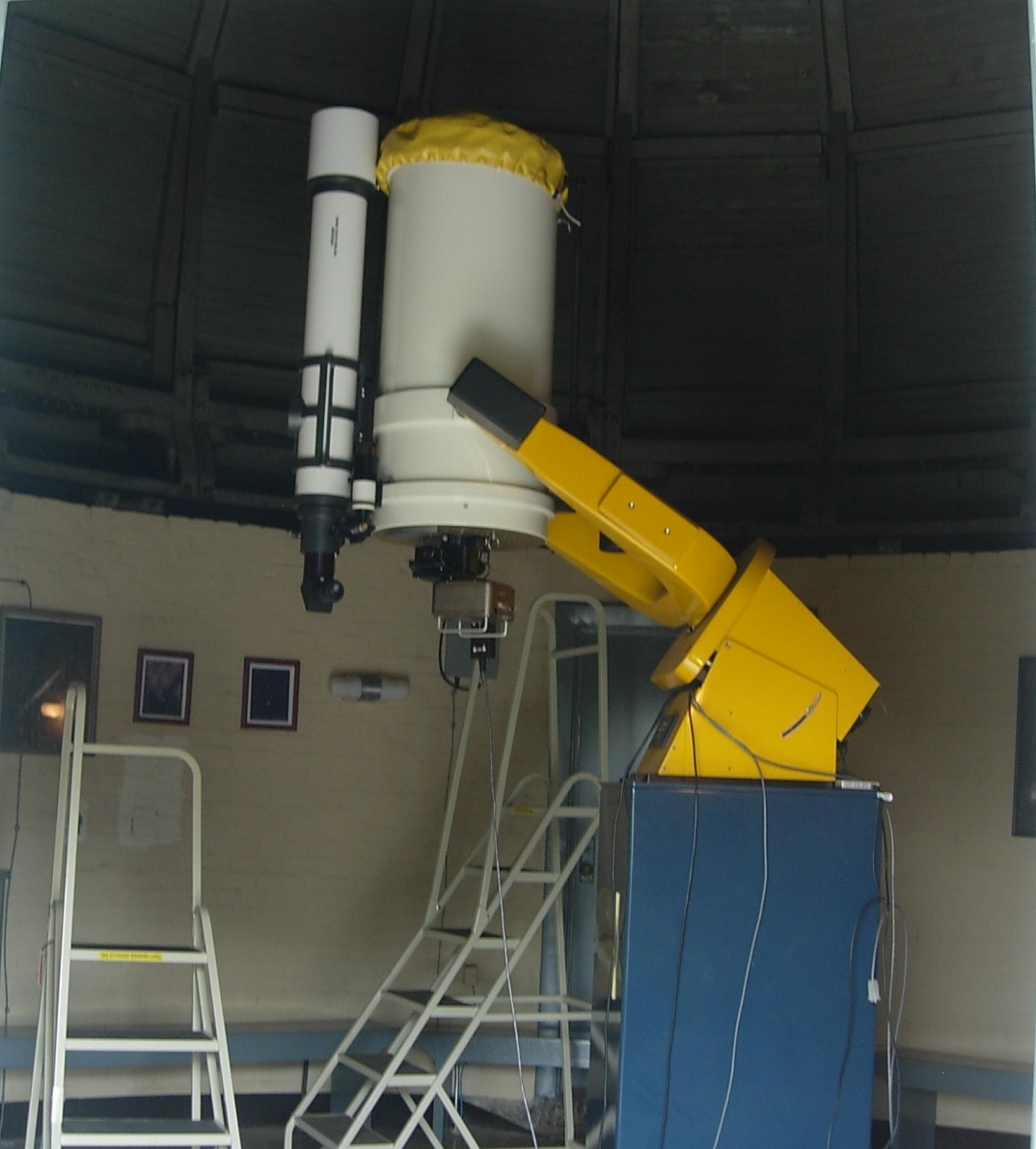 The 16-inch DFM Engineering telescope of Gallalee Hall Observatory.
Ronald J. Buta, Ph.D.
The 16-inch telescope of the Gallalee Hall Observatory was installed in late 2004. It replaced a J. W. Fecker 10-inch refractor built in 1950. The telescope is used for observing sessions for the public, introductory astronomy students, and teaching observing techniques for students in Observational Astronomy AY 203.