NGC 7770/7771 - SA(r)a: pec + SB(s)a pec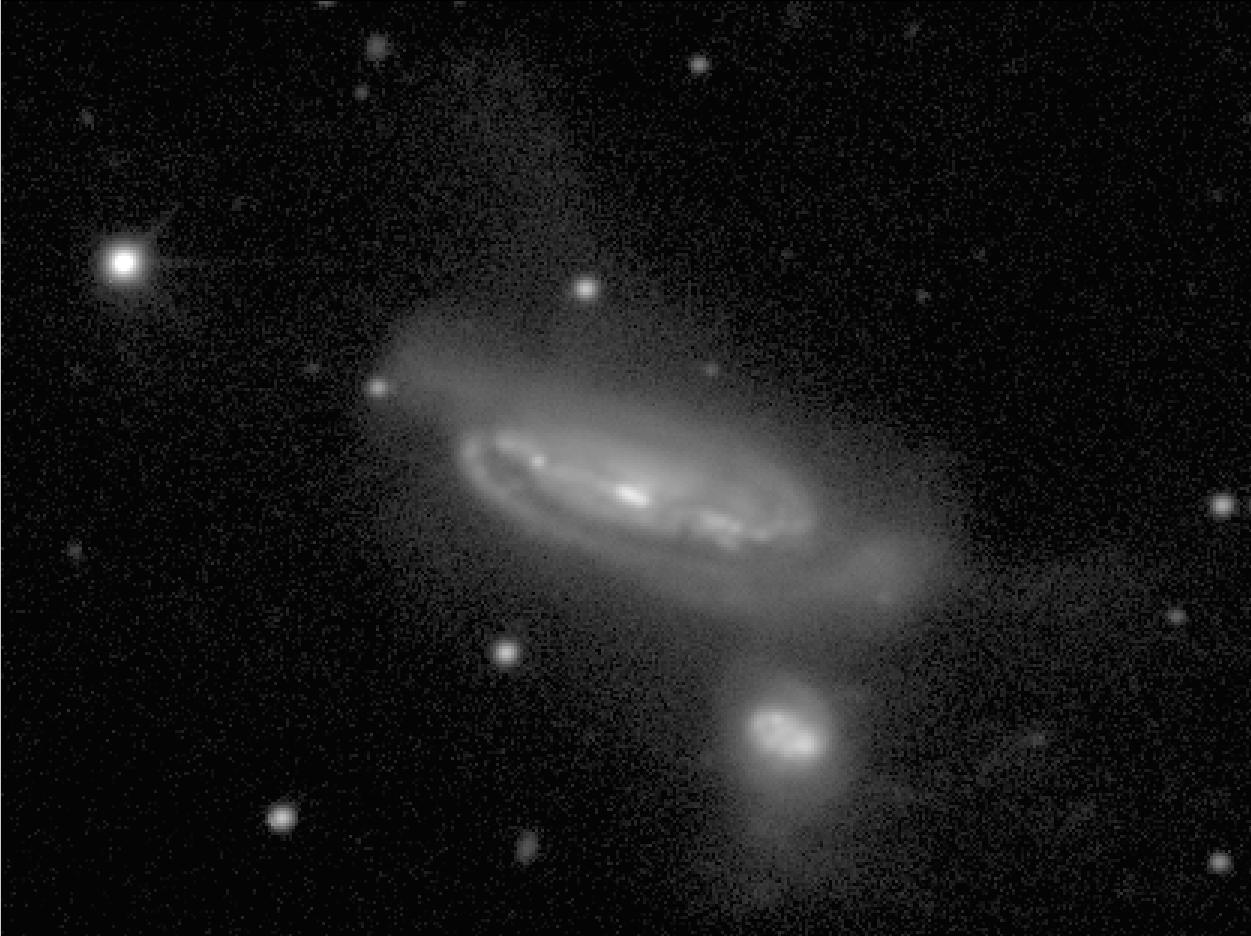 NGC 7770/7771

De Vaucouleurs Atlas Type: SA(r)a: pec + SB(s)a pec

Filter: B

Telescope: USNO 1.0-m
North up , East left
Field Dimensions: 4.7 x 3.5 arcminutes

RC3 Type: SB(s)a+S0/a?
RSA Type: SBab pec + Sa pec
Surface Brightness Range Displayed: 17.5-26.0 mag per square arcsec
Absolute Blue Magnitude: -21.1


De Vaucouleurs Atlas Description:

This interacting pair is in the same group with NGC 7769. Considerable tidal debris is evident.